Curt Schroder
Executive Director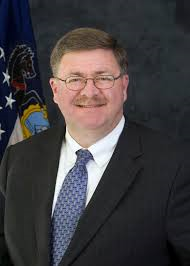 Curt Schroder is a Philadelphia-area attorney who spent his early years witnessing first-hand how there can be abusive and unfair litigation in the court system.
During his seventeen years in the Pennsylvania House of Representatives, Schroder worked to restore fairness to Pennsylvania's courts.  A tireless advocate of medical malpractice reform, many of the changes to the legal system championed by Schroder resulted in stemming the flow of doctors leaving the state and allowed hospitals to resume and provide lifesaving services.  Curt Schroder was also a leader in passing the Fair Share Act, which ensured that a party in a lawsuit would not have to pay out more than they were legally responsible for.
Before taking the helm at the Pennsylvania Coalition for Civil Justice Reform, Schroder was a regional executive of a health care association and lobbied on behalf of health care clients for a Harrisburg based firm.
---
Board of Directors
The Pennsylvania Coalition for Civil Justice Reform is governed by a Board of Directors representing statewide business, professional and health care associations as well as individual businesses and other entities.
Chair
David N. Taylor, President and CEO, Pennsylvania Manufacturers Association
Vice-chair
Martin Raniowski, Executive Vice President, Pennsylvania Medical Society


Secretary – E. Blaine Stanley, CHUBB
Treasurer
Zach Shamberg, President and CEO, Pennsylvania Health Care Association