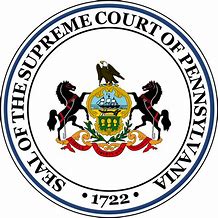 Good policy starts with good people! The Supreme Court of Pennsylvania currently has vacancies on two procedural committees that can have a tremendous impact on the legal climate in our state. These committees make recommendations to the Court for amendments, revisions or simplification of court procedural rules.
There is currently one opening on the Appellate Court Procedural Rules Committee and one opening on the CivilProcedural Rules Committee. It is critically important that there are civil justice reform-minded voices at the table! The last time appointments to the Civil Procedural Rules Committee were made they went to two plaintiffs' attorneys and one defense lawyer. PCCJR is striving for balance on these committees but that will not be achieved unless you step up! And remember, the fate of the medical liability venue rule hangs in the balance in the Civil Procedural Rules Committee! We need good, qualified applicants to provide a voice of reason and balance on this influential committee.
Applications are due April 30. If you would like to be considered to serve, email the application, cover letter, resume, and other pertinent information expressing your reasons of interest to SCApplications@pacourts.us. Click here for more application information.