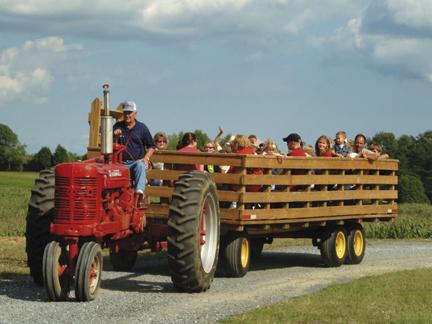 Farmers engaged in pick-your-own businesses, corn mazes and other Agritourism activities are one step closer to having more protections from unnecessary liability risks. H.B. 101 (formerly H.B. 1348) passed the House on February 5, 2021 by a vote of 142-60. The bill now moves on to the Senate where it will first be considered by the Senate Agriculture and Rural Affairs Committee.
A similar bill passed the House and Senate in the last session of the General Assembly. It took final form in H.B. 1737, which was vetoed by Governor Tom Wolf on November 30, 2020.
We appreciate Rep. Barbara Gleim (R-Cumberland) for her prime sponsorship of the legislation. Agritourism is growing in popularity as farmers seek to create secondary sources of income. Under current law however, there are significant, yet unchangeable liability risks of opening up their property to the public for a fee.  Those risks include uneven ground, unpredictable animals and even weather. H.B. 100 would protect agritourism businesses from lawsuits where no party is at fault for injuries or damages. Proper warnings and safety precautions must be in place and the right to sue is preserved if an owner acts in a grossly negligent manner or operates with no regard for public safety.