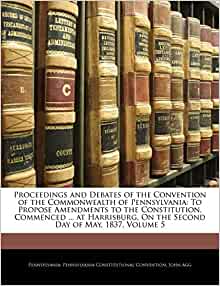 It takes a lot to amend Pennsylvania's Constitution. The proposed amendment must pass two subsequent sessions of the General Assembly and then be placed before the voters in a referendum. In 2021, several proposed constitutional amendments are making their way toward the ballot.
Last week, the House passed legislation that would amend the state's Constitution to give child sex abuse victims a two-year retroactive window to file civil lawsuits against their alleged abuser.
H.B. 14
would allow a suit no matter how long ago the abuse occurred. If passed by the Senate, the proposal could be posed to voters as soon as the May 18 primary. (UPDATE as of 02/01/2021 this amendment will not be on the ballot due to an error made by the PA Department of State.)
Also being considered is an amendment to change the way Pennsylvania elects statewide appellate judges. The proposal,
H.B. 38
, would create geographic districts for appellate court judicial elections and end the current statewide election process. This bill has been reported from the House Judiciary Committee.
Concern over the governor's use of emergency powers during the Covid-19 crisis has resulted in a proposal to limit the length of a future emergency disaster declarations.
S.B. 2
, would require the governor to receive legislative approval for an order that would last more than 21 days. This measure passed the Senate and has been reported from the House State Government Committee.