Pennsylvania Supreme Court Decisions Have Hurt Families, Businesses, and Healthcare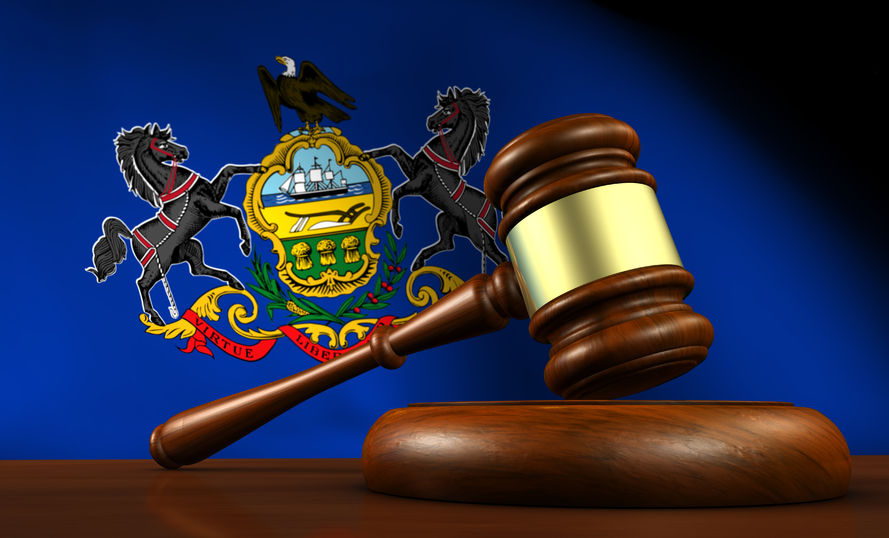 Critical Supreme Court Election Will Allow Voters to Begin to Change the Direction of the Court
When a court misinterprets a law, and especially when it disregards the plain language of a statute in favor of a preconceived notion of what the law should be, the results can be devastating. Pennsylvanians realize that laws passed by the General Assembly and signed into law by our Governor impact all of us, however few may realize how impactful the decisions of the Pennsylvania Supreme Court are to our daily lives. Since the beginning of 2016, our Supreme Court has handed down numerous decisions making it more difficult for Pennsylvanians to create jobs, obtain healthcare, and provide for our families.
Laws that protect our economy and healthcare are constantly under attack by personal injury attorneys who see the Supreme Court as a friendly ally and as their opportunity to expose more people to expensive, burdensome lawsuits. Over the last five and a half years, the Supreme Court has been all too willing to accommodate those who get rich off lawsuits at the expense of those trying to create jobs, heal the sick, and simply make a living. This is why the 2021 Supreme Court election is so important. This year, Pennsylvanians have the opportunity to say ENOUGH!!! It is time to restore balance and fairness to our Supreme Court so that our economic recovery from the pandemic is not hindered by expanded liability and our healthcare providers can do their life saving work as opposed to defending frivolous lawsuits.
Expanded Liability: How Does It Impact You?
Access to Family Sustaining Jobs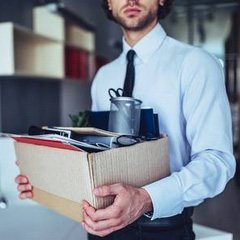 When liability is expanded, that means more money is going into the hands of personal injury attorneys and there is less money to create jobs and grow our economy. Pennsylvania is digging out of a recession brought on by the pandemic. In order to create jobs for people across the socio-economic spectrum, businesses need a reliable understanding of the laws and their obligations under them. When liability is suddenly expanded by a court decision, those job creators no longer can predict the impact of the law on their operations. They spend more money on lawsuits instead of reinvestments in their businesses and creating jobs. With less employment opportunities, you and your family's ability to work to your maximum potential is undermined. In the end, you and your family suffer.
Access to Quality & Affordable Healthcare
Your healthcare is also threatened when liability is expanded. When physicians, hospitals, and nursing homes are subjected to endless lawsuits, patients suffer! Frivolous and unnecessary lawsuits send medical liability costs skyrocketing thereby reducing critical healthcare services. Physicians may opt for retirement or practicing in another state. Your access to healthcare becomes scarce as medical providers are forced to practice defensive medicine to avoid being sued. Defensive medicine results in the ordering and performing of multiple tests by doctors wanting to avoid a lawsuit. This increases the price of health care, making already expensive services even more unaffordable for everyone.
More lawsuits impact you in other ways as well. PA HAS THE 5TH MOST EXPENSIVE CIVIL COURT SYSTEM IN THE COUNTRY!
$18.4 billion — total cost of Pennsylvania's tort system
$1 billion — lawsuit costs attributed to medical malpractice lawsuits in PA
2.5% — percentage of Pennsylvania's GDP represented by lawsuits
44% — percentage of the cost of PA's tort system that's attributable to lawyers' fees and other expenses, leaving injured people to recover only the remaining 56 percent
The cost of PA's civil justice system amounts to $3,721.00 per household! That places Pennsylvania just out of the top ten for the highest tort costs per household in the nation. This is an extra tax paid by every household in the state to prop up an inefficient system of civil justice.
Crushing Blow to Small Businesses
Lawsuits hit particularly hard if you are a small business owner. According to the US Chamber Institute for Legal Reform, while small businesses account for only 19 percent of the revenue, they bear 53 percent of commercial tort liability costs, which amounts to $182 billion nationwide. Small businesses are less likely to have insurance coverage to protect them from costly lawsuits meaning that one lawsuit can wipe out an uninsured business.
It all comes down to this: Expanded liability means fewer jobs, less healthcare for you and your family, and more lawsuits that drain our economy and place additional expenses on taxpayers like you!
How Has the Supreme Court Expanded Liability?
The Pennsylvania Coalition for Civil Justice Reform (PCCJR) has reviewed the civil cases (as opposed to criminal cases) decided by the Supreme Court since the beginning of 2016 through the beginning of 2021. The results show a steady rise in decisions eroding legal protections and exposing business and healthcare workers to increasing risks of expanded liability and higher damages.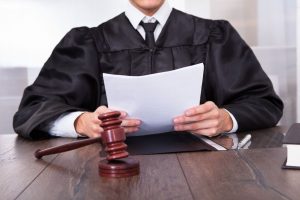 The Supreme Court has handed down 36 decisions since early 2016 that impact the exposure of civil litigants to lawsuits. 26 of those decisions have expanded liability, some by blatantly ignoring, reinterpreting, or "re-legislating" statutes passed by the General Assembly and signed into law by the Governor. Only 10 decisions have upheld or reigned in current understandings of the scope of civil liability and damage awards. That is a liability expansion ratio of 2.6 to 1.
Never in the recent history of the Pennsylvania Supreme Court has there been such a willingness to ignore or overturn laws and their intent and to generally expose job creators and healthcare providers to greater liability and damages. Recent cases have weakened the jurisdictional protections afforded to businesses by the United States Supreme Court (See Hammons v. Ethicon, Inc., 240 A.3d 537 (Pa. 2020)), weakened the Fair Share Act, which protects defendants from paying more than their fair share in a lawsuit (See Roverano v. John Crane, Inc., 226 A.3d 526 (Pa. 2020)), and allowed exorbitant verdicts to stand, including a $70 million verdict for a patient who suffered an adverse drug reaction that was not life-threatening and could be corrected (See A.Y. v. Janssen Pharm. Inc., 224 A.3d 1, 24 (Pa. Super. 2019), appeal denied, A.Y. v. Janssen Pharm. Inc., 238 A.3d 341 (Pa. 2020)). The Supreme Court also interpreted a provision of the Unfair Trade Practices Act/Consumer Protection Law as "strict liability" meaning the state of mind of the defendant no longer matters, contrary to the legislature's intent (See Gregg v. Ameriprise Fin., Inc., No. 29 WAP 2019, 2021 Pa. LEXIS 608 (Feb. 17, 2021)).
Several cases have harmed our medical providers and their ability to treat patients without constant fear and exposure to lawsuits from fee-seeking plaintiff attorneys. The Supreme Court struck down legislation establishing reasonable limits on the number of years doctors and hospitals can be sued (See Yanakos v. UPMC, 218 A.3d 1214 (Pa. 2019), dramatically weakened the statute of limitations in lawsuits against healthcare providers (See Nicolaou v. Martin, 195 A.3d 880 (Pa. 2018)), and diluted the legal standard for proof in lawsuits against healthcare providers who treat the mentally ill (Dean v. Bowling Green-Brandywine, 225 A.3d 859 (Pa. 2020)). The Supreme Court has also significantly expanded the bases on which hospitals can be sued (See Walters v. UPMC Presbyterian Shadyside, 187 A.3d 214 (Pa. 2018)), and exposed doctors to even more lawsuits by misreading the Peer Review Protection Act (See Reginelli v. Boggs, 645 Pa. 181 (2018)). As a result, any information assessing the professional qualifications or activities of a physician is fair game in a lawsuit.
In many other cases, the court simply reinterpreted prior decisions and statutes to allow for more lawsuits and higher damage awards. The complete list of Supreme Court cases can be found here (PDF).
What Makes a Good Supreme Court, Superior Court, or Commonwealth Court Candidate?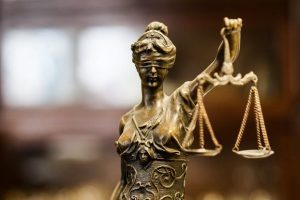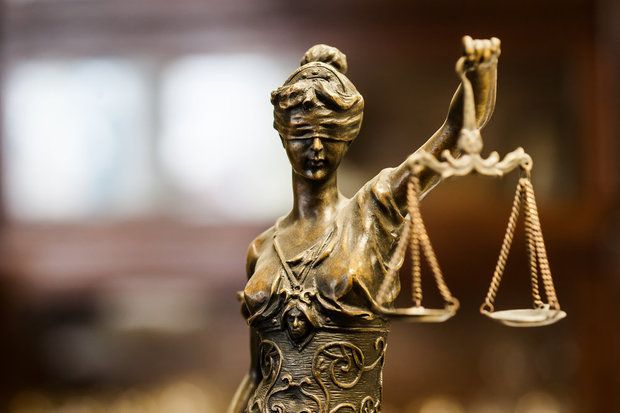 PCCJR considers several factors when reviewing the records of judicial candidates. Above all, our members want a judiciary that is fair, reasonable, and balanced. Pennsylvanians don't want a third branch of the General Assembly; they want a court that interprets the law and doesn't make it.
Job creators and Pennsylvania's economy are hurt by judicial opinions that are unrestrained and expand concepts of liability in ways that are unwarranted and unexpected. The law needs to be predictable and create the right climate for job growth and opportunity. Our doctors, hospitals, and other health care providers have long been threatened by runaway medical liability awards and costs. Manufacturers and other job-creators are put at risk when new law is created from the bench.
Courts that show proper judicial restraint and adherence to the constitutional and statutory law as written offer the stability needed to protect job opportunities and access to healthcare for Pennsylvanians.
A judicial candidate who values common sense and personal responsibility will make a good jurist.
Candidate Questionnaire Responses
PCCJR mailed our questionnaire to all candidates for appellate court judicial seats. The links below will take you to their unedited responses. In addition, a list of organizational and coalition endorsements was also compiled by PCCJR to provide voters with a useful resource as they prepare to make their voting decisions in the November 2 general election. The list will be periodically updated as new endorsements are announced. See the most recent list below.
Supreme Court
This race features Commonwealth Court President Judge Kevin Brobson running against Superior Court Judge Maria McLaughlin. Judge Kevin Brobson's response to our questionnaire has demonstrated an understanding and appreciation of issues of concern to the business and health care communities and the impact on your daily lives. He was the only Supreme Court candidate to respond.
Maria McLaughlin (D)– No Response Received
Superior Court
Megan Sullivan and Tamika Lane are vying for a seat on the Superior Court. Megan Sullivan's response to our questionnaire has demonstrated an understanding and appreciation of issues of concern to the business and health care communities and the impact on your daily lives. She was the only Superior Court candidate to respond.
Timika Lane (D) – No Response Received
Commonwealth Court
There are two open seats on the Commonwealth Court. Stacy Wallace's response to our questionnaire has demonstrated an understanding and appreciation of issues of concern to the business and healthcare communities and the impact on your daily lives.
Drew Crompton (R) – No Response Received
Lori Dumas (D) – No Response Received
David Spurgeon (D) – No Response Received