The Pennsylvania Supreme Cour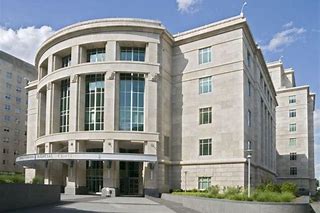 t has canceled arguments in late April as part of a statewide effort to mitigate the spread of COVID-19. The cases that were scheduled for argument will be decided on the briefs already submitted to the courts unless parties request otherwise.
The Supreme Court declared a statewide judicial emergency on March 18, ordering statewide court closures for non-essential functions to "safeguard the health and safety of court personnel, court users and the public generally." There are exceptions to the closings including election matters, children's Fast-Track matters, emergency bail review and habeas corpus hearings, temporary protection from abuse hearings, juvenile emergency shelter and detention and emergency petitions for guardianship, among others. You can read the compete order and list of exceptions here.
Shortly after that first list was published, the court filed a supplemental order, including civil actions as an essential function, for the purposes of tolling a statute of limitations. It looks like they want to make sure no civil case gets left behind during this crisis!
Legislature
As we reported two weeks ago, the Governor has closed the PA Capitol to all visitors. Legislators have adopted special rules to allow distance voting with the House and Senate both meeting in session.
Additional information about the court's response to COVID-19 is available on the UJS Coronavirus Information page.
On a more personal note, Supreme Court Justice David Wecht announced he would self-quarantine when his son tested positive for coronavirus after returning from Madrid. We wish Justice Wecht and his family the best.