Opinion Editorial: Huge lawsuit awards are hidden tax on Pennsylvania residents
Curt Schroder, Executive Director of PCCJR | The Morning Call | November 29, 2019
Out-of-staters have long flocked to the Philadelphia courts for their lawsuits. An example is the recent $8 billion punitive damage award against Johnson & Johnson, which will not only make "litigation tourism" even more attractive to plaintiffs' lawyers, but could also end up costing every Pennsylvania household.
The Philadelphia jury found the company liable over its marketing of the anti-psychotic drug Risperdal, siding with a Maryland man who argued that the company downplayed the risk of the drug causing breast growth in boys.
According to one legal publication, the $8 billion award against Johnson & Johnson is possibly the largest verdict in Pennsylvania history. In addition to threatening the livelihoods of Johnson & Johnson employees who make prescription drugs and medical devices, this nuclear verdict puts an exclamation point on unchecked legal abuses that must be addressed. Read more at The Morning Call.
PA Supreme Court reinstates thousands of Risperdal cases
Nicholas Malfitano | Penn Record |November 26, 2019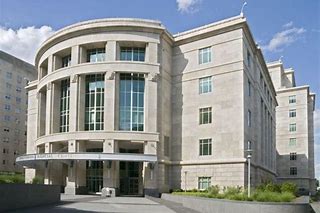 According to a pair of majority rulings from the Supreme Court of Pennsylvania, a factual analysis must be undertaken in each individual case involving Johnson & Johnson anti-psychotic drug Risperdal, before a jury can decide when the statute of limitations begins to toll for bringing a claim.
On Wednesday, the state's top judiciary decided 6-1 on that issue in Risperdal cases filed by plaintiffs Jonathan Saksek and Joshua Winter versus Johnson & Johnson and its subsidiary, Janssen Pharmaceuticals – specifically, on the issues of the tolling of the relevant statute of limitations and when the plaintiffs should have known of the drug's risks.
The Supreme Court decision reversed a prior ruling from the Superior Court of Pennsylvania, which found favor with the pharmaceutical company, granted it summary judgment and threw out the lawsuits filed by Saksek and Winter, and in effect, those from thousands of other plaintiffs who brought similar suits. Read more at Penn Record.
Workers' Comp Judge who ran afoul of Pond Lehocky Reinstated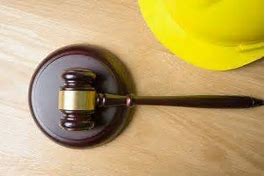 It turns out that the back channels and political clout of influential trial lawyers weren't enough to get a workers' compensation judge fired after all. The Pennsylvania Civil Service Commission reinstated Judge Andrea McCormick,with back pay, just before Thanksgiving. In doing so, the commission said that there was no validity to alleged accusations made by the well known and politically connected workers' compensation firm, Pond Lehocky.
In its order, the commission wrote that officials had not provided sufficient evidence to "support any of its charges, either individually or collectively." A state review of McCormick's decisions found that she had acted impartially, with her rulings split evenly between injured workers and employers.
Last spring, it was reported that lawyers from Pond Lehocky had complained to both Governor Tom Wolf and his Secretary of Labor and Industry about Judge McCormick's rulings and her relationship with a local workers' comp attorney who is also a known critic of Pond Lehocky. Three months later, she was fired from her job.
Coming soon….