Another Win for Trial Lawyers**PA Judicial Election Results**In the News
Attacks Continue on Medial Liability Protections; Supreme Court Decision Another Win for Trial Lawyers
A sharply divided Pennsylvania Supreme Court created new uncertainties for health care providers and insurers when it declared Pennsylvania's seven-year statute of repose under the Pennsylvania Medical Care Availability and Reduction of Error Act (MCARE) unconstitutional in Yanakos v. UPMC.
The statute of repose prohibited malpractice suits from being filed after seven years from the date of the injury.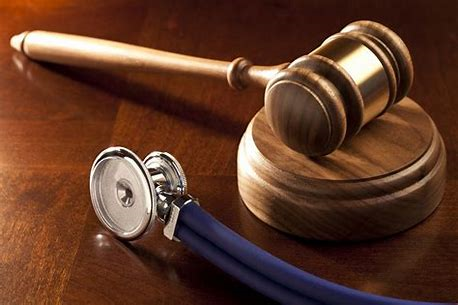 The decision represents the latest trial bar assault on the 2002 law that widely reformed medical liability laws and ended the crisis that had beset doctors, hospitals, and other health care providers. Earlier this year another MCARE related provision, the venue rule for medical liability, was challenged in the Civil Procedural Rules Committee of the Supreme Court. A decision by the court on venue is still pending.
Health care providers, insurers, and PCCJR responded this week, asking the court to reconsider its decision.
In filing its response, UPMC's attorney John Conti with the firm Dickie, McCamey & Chilcote said, "The court's decision sets aside bedrock jurisprudential foundation for statutes of repose and replaces it with evidentiary quicksand upon which no legislature could erect a sound statute."
In the Supreme Court's October 31 majority opinion written by Justice Sallie Updyke Mundy, the court said the statute violates the constitution's guarantee of open access to courts.
Justice Mundy was joined by Justices Debra Todd and Kevin Dougherty. Justice Christine Donohue concurred with the result.
Justice David Wecht disagreed and wrote the dissent. He was joined by Chief Justice Thomas Saylor and Justice Max Baer.
"Because existing jurisprudence supplies a different standard, and because it is not this court's role to upend duly enacted legislation simply because we might sometimes deem it imperfect or unwise, I must respectfully dissent," wrote Justice Wecht.
Election Results: McCaffery and King Win Seats on Superior Court
Pennsylvania voters split their tickets in last week's election, sending one Democrat and one Republican to the Pennsylvania Superior Court. In a tight race, Philadelphia Common Please Court Judge Daniel McCaffery (D) and Republican Megan McCarthy King, a Chester County assistant district attorney, narrowly won the appellate seats in a four-person race.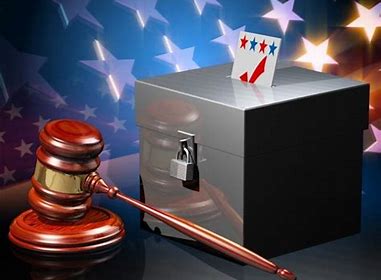 King and her fellow Republican, Judge Christylee Peck, were the only candidates who participated in PCCJR's voter election guide.
According to the Pennsylvania Department of State, McCaffery won 1,269,425 votes, just slightly more than 20,000 more votes than the 1,248,358 cast for King. Amanda Green-Hawkins (D) came in right beyond King with 1,204,875 votes while Peck had 1,148,106 ballots cast for her.
The Pennsylvania Bar Association had rated McCaffery as "highly recommended" while giving King and Peck its "recommended" rating. Green-Hawkins received a "not recommended" rating.
Read a good analysis of the race by Law.com's Max Mitchell here.
Four other appellate court judges were retained for another ten year term by the voters. Anne Lazarus and Judy Olsen were retained on the Superior Court and Kevin Brobson and Patricia McCullough were retained on the Commonwealth Court.
In the News
More on MCARE Under Attack | MCARE Statute of Repose Is Unconstitutional Pa. Supreme Court Rules | Law.com
56%?!?! | 'Inappropriate windfall?' Lawyer fees and costs taking 56% of settlement from son who lost father | Pennsylvania Record
Plaintiffs' Bar Goes Big in Judicial Elections| These 10 Firms Gave the Most to State Judicial Elections | Law 360